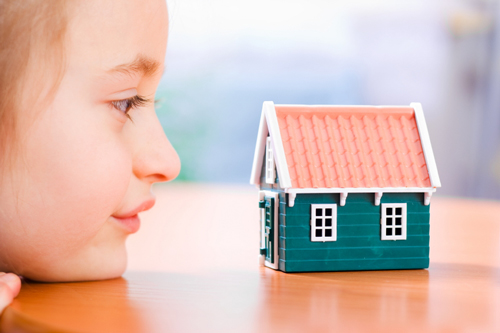 Children under the age of 18 are not allowed to purchase property in Turkey by themselves, but their parents are allowed to do it on their behalf. Being of legal age is one of the requirements for purchasing real estate in Turkey. To freely buy property in Turkey, a person must be over the age of 18. However, under some conditions, an underage child may be able to purchase a home.
A tutelar is a legal representative appointed by the court to represent children and anybody whose legal rights have been limited. Because underage children are unable to sign official documents such as title deed transfer paperwork, the laws consider their parents to be their tutelars when purchasing property in Turkey.
The purchasing process is the same for both minors and adults. Application and document signatures must be signed by a tutelar or parent on behalf of the minor in order for the application to be accepted.
The application process is also similar for foreigners buying property in Turkey, as it is for Turkish citizens, with a few steps required for foreigners such as obtaining a Turkish tax number.
Buying a home for a minor requires both parents to be involved. Together, both parents must apply for a title deed for their child at the land registry office, and both parents must be present when they sign the forms.
If the parents are divorced, only the spouse with custody rights has the authority to carry out title deed procedures. In case of passing away of one of the parents, the remaining parent is eligible to carry out all of the legal procedures.
For Further Information Contact Nevita  ®
To learn more about purchasing a home on behalf of a minor in Turkey, don't hesitate to contact us. Nevita will ensure that your purchase is a success, you can depend on the assistance of our specialist team at every step of the way. We serve our clients throughout the entire buying process as well as help prepare the essential paperwork and legal processes.
Related Articles..
Tips & Advice for Foreigners Who Want to Buy Turkish Property