Among the most desirable areas for property buyers seeking a comfortable lifestyle and/or a lucrative investment are Antalya's top districts located within the city center, which include Konyaaltı, Lara, Kepez, Altıntaş, and Döşemealtı and districts located a little further out, which include Kundu, Belek, Alanya, and Kemer.
Each region has its own set of distinctive and attractive characteristics that appeal to a diverse range of potential buyers. Let's take a look at the top locations that foreign property buyers love in Antalya.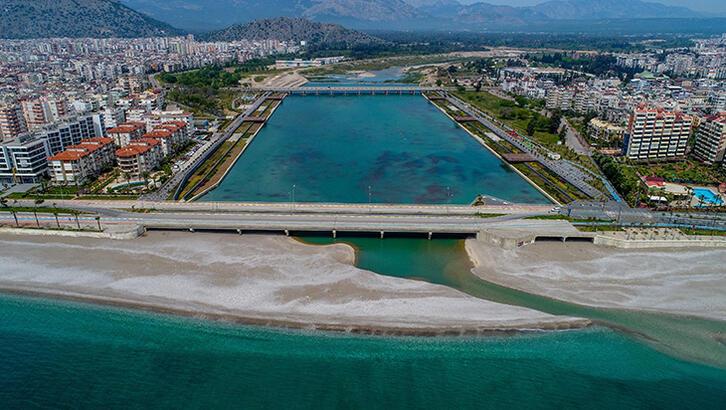 Konyaaltı, located on the edge of the city center, is a diverse neighborhood with a wide range of restaurants, cafes, and shopping attractions. It is a popular beach vacation location due to its huge expanse of coastline that stretches for 7 kilometers and is bounded on one side by the Beydaglari mountains. In addition, the Boğaçay development has sparked a rise in interest from property investors in the area. Mega-yachts are a big draw for the Turkish Riviera of Konyaaltı because of its reputation as one of the best in the world.
Most modern properties are located on inclusive living complexes with a variety of common amenities such as swimming pools and on-site fitness areas. Apartment and penthouse living are popular in Konyaaltı, with many properties boasting breathtaking views of the Mediterranean Sea.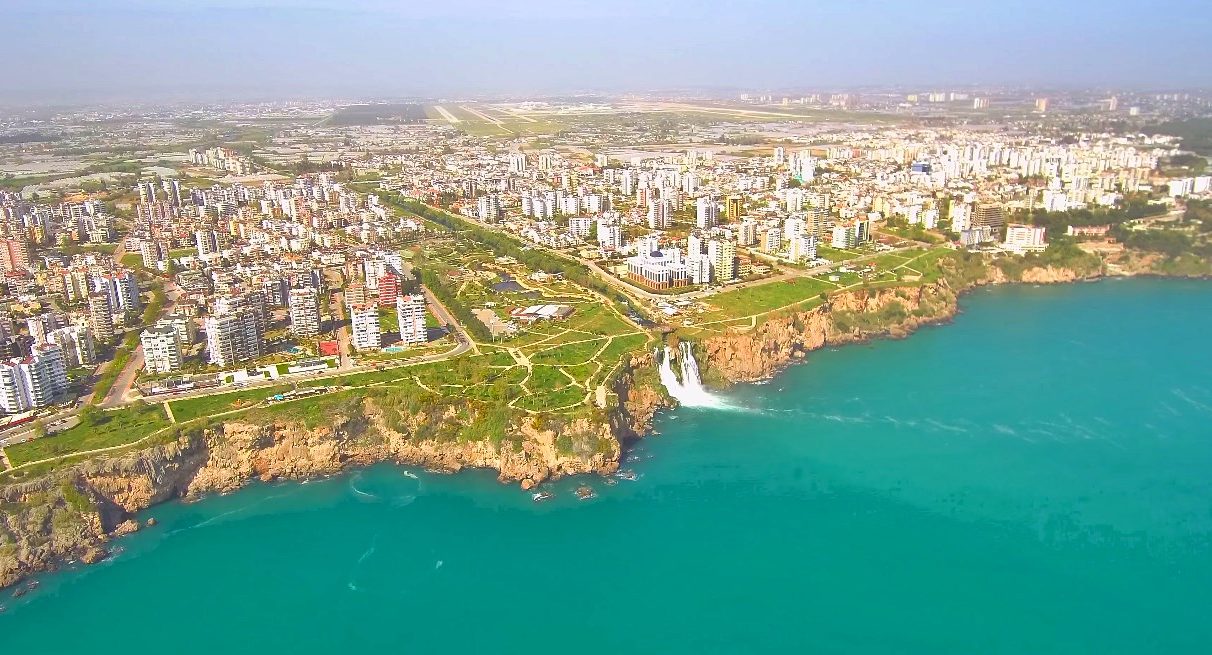 In addition to the enormous all-inclusive hotels attracting tourists from all over the world, Lara Beach is also a popular destination for locals, with Duden park, its large stretch of sandy beach, variety of restaurants, cafes, and shopping attractions, residents have a variety of amenities close by. For those wishing to invest in real estate, this neighborhood is a great option because of its high visibility during the tourist season. Those looking for an outdoor lifestyle should definitely look into this area.
Apartments and penthouses with sea views are common features here, making it a popular summer vacation for both foreigners and Turks coming from Istanbul and other large cities. Many modern residences are situated in upscale housing complexes that include a wide range of privileges.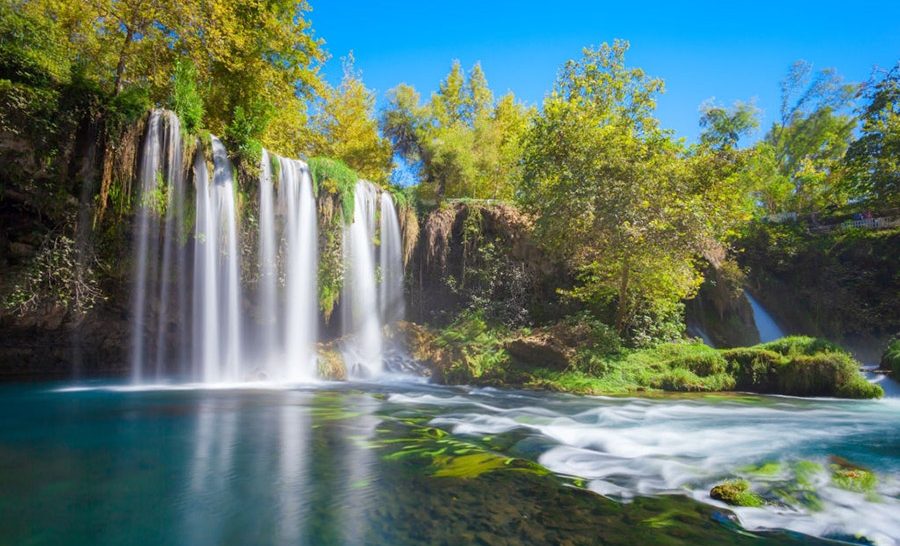 Kepez is an Antalya district that is quickly developing, with modern residential complexes, supermarkets, hospitals, schools, and commercial facilities. Due to the relatively low cost of land in Kepez, it has become a big attraction for investors looking to get the best value for their money. Although the Kepez area does not have its own beach, like Lara or Konyaalti, it has a well-developed infrastructure and a wide variety of attractions that keep its visitors entertained. Amusement parks, shopping malls, the Düden Waterfall, a zoo, a racetrack, and more can be found in the area.
Kepez is known for its high-quality apartments and penthouses. Kepez is suitable for year-round living, with most newly built properties in this area being close to the tramway, providing a convenient lifestyle.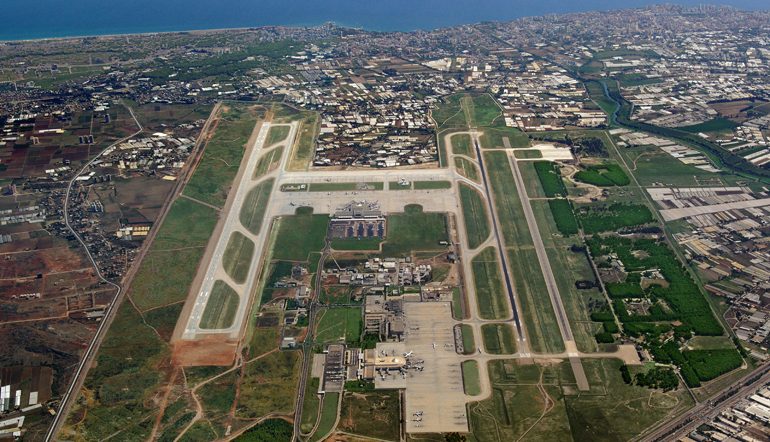 Altıntaş area in the Aksu district, 18 kilometers from Antalya's city center, is a popular vacation destination for both local and foreign visitors. New residential developments, which are expected to increase in long-term value, get a lot of attention from investors. Altıntaş is a good place to invest because of its proximity to the airport and the Lara beaches. Altıntaş is also home to Antalya's newest and largest shopping malls, Agora and Mall of Antalya.
The apartments and penthouses in Altıntaş are noted for their top quality. The majority of newly constructed projects in this area are located close to the airport and guarantee high investment potential.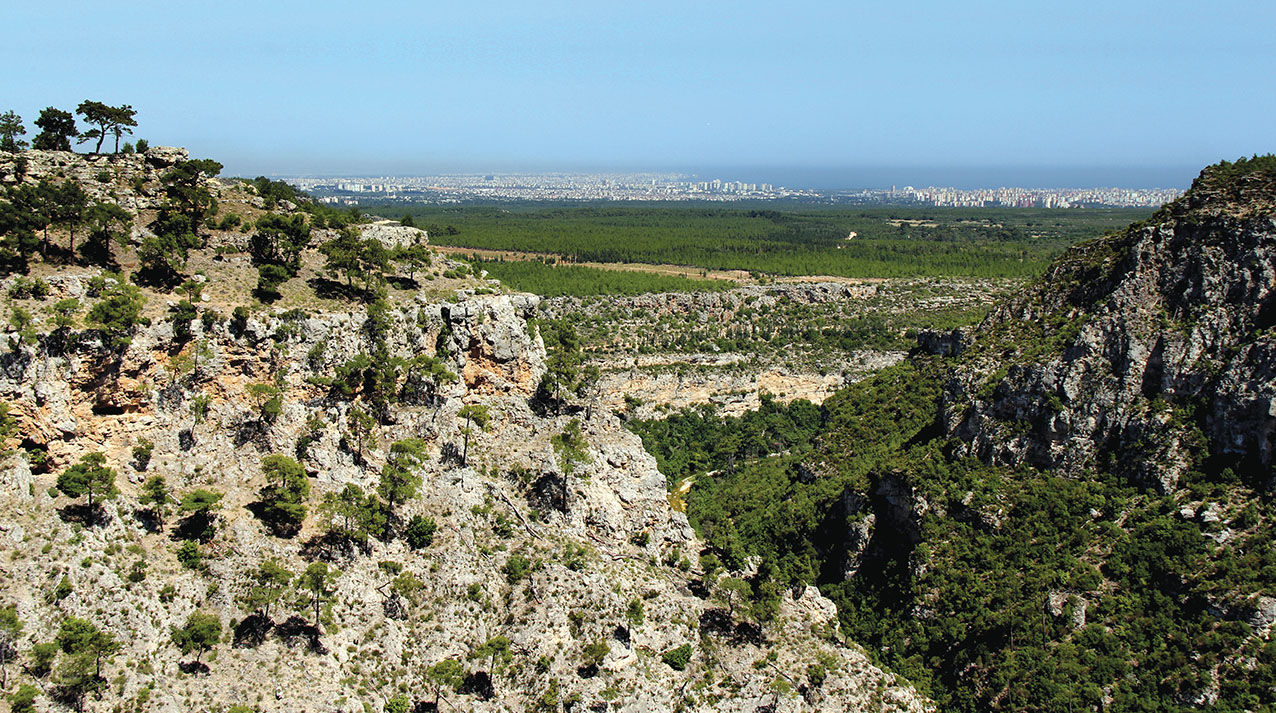 Döşemealtı district is located north of Antalya's city center. Life in Döşemealtı encapsulates tranquility in nature. Döşemealtı is well-liked since it's in a secluded area of the city, surrounded by beautiful and unspoiled nature. The surrounding forests and mountains offer stunning views. The region is also well-served in terms of necessities like supermarkets, schools, and hospitals. Furthermore, the distance to Antalya's famous Konyaaltı beach is no more than a thirty-minute drive.
Luxurious villas with pools, gardens, parking and stunning nature views are the rising trends in Döşemealtı, making it an excellent location for those seeking a private lifestyle in Antalya.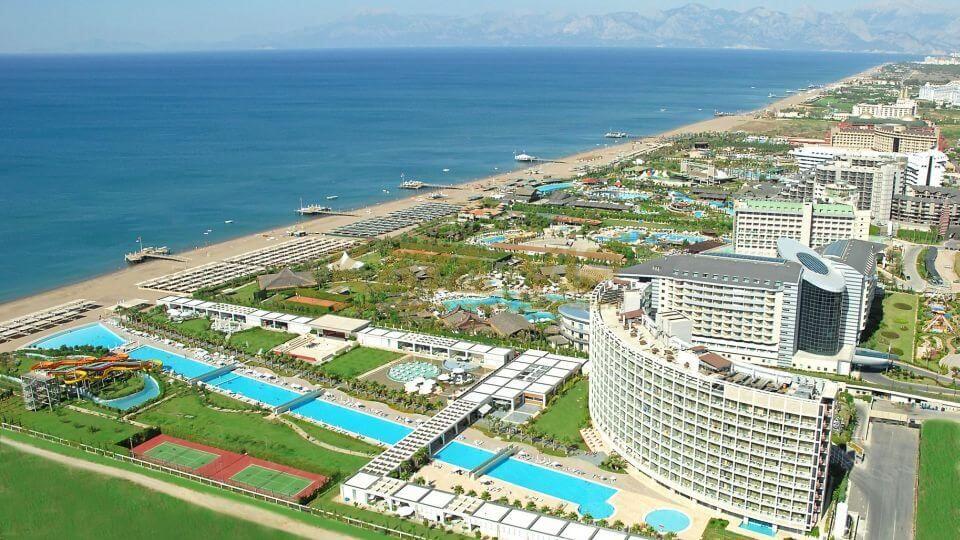 Located in the eastern region of Antalya, Kundu is a popular resort destination. A series of luxurious five-star hotels with spectacular landscaped areas run the length of the district of Kundu. Additionally, there is a wide range of dining options, shopping options, and residential complexes and villas that can be found in close proximity to the resort hotels. Kundu is also home to major leisure attractions such as the Dolphin marine park and Sandland.
Properties in Kundu are more commonly used for short-term vacations than permanent residences. Even so, the area is growing quickly and looks like it will be a great place to call home in the not-too-distant future. Up-scale apartments in residential complexes and villas with rich amenities can be found throughout the district.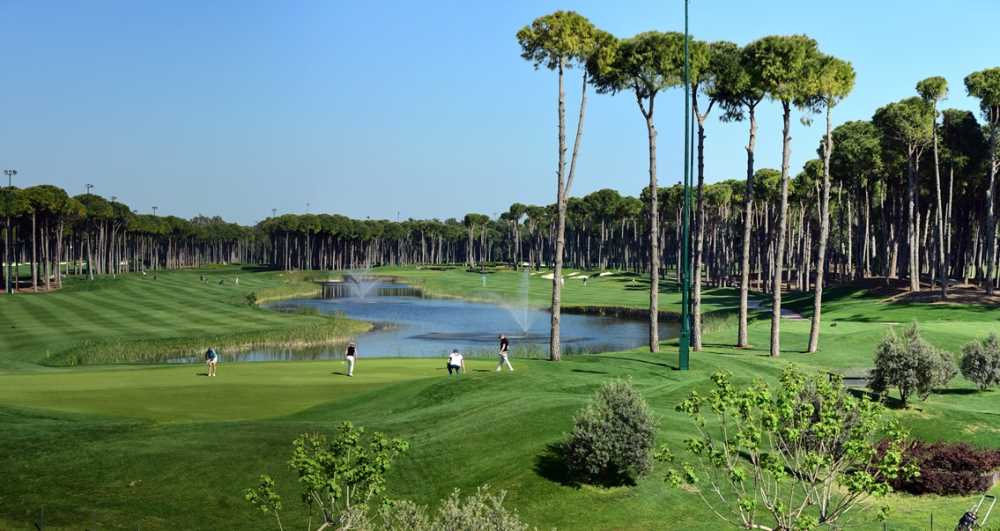 Golf is what captures the entire spirit of Belek. Belek has become a popular destination for foreign golfers, making this a wise investment opportunity. It is not only the golfing center of Turkey, but it also outranks other destinations as the finest place to live out your golfing retirement dream with over 15 world-class championship golf courses. Non-golfing activities draw tourists and residents alike to Belek. From sailing and windsurfing to water skiing, beaches provide a wide range of water sports and beach activities. In Belek, even if you're not a golf fan, there are still plenty of other activities to keep you entertained. Though it lacks the all-inclusive shopping malls of the city center's Antalya, the city center is only a 40-minute drive away, so if you need more options, you can easily get there.
Most high-end residences are located in small complexes off the main road that runs down the coast between the town centers of Belek and Kadriye, or on land near these two town centers. Small, gated complexes with pools, sea views,  gardens, and parking are the most common type of property for sale in the area.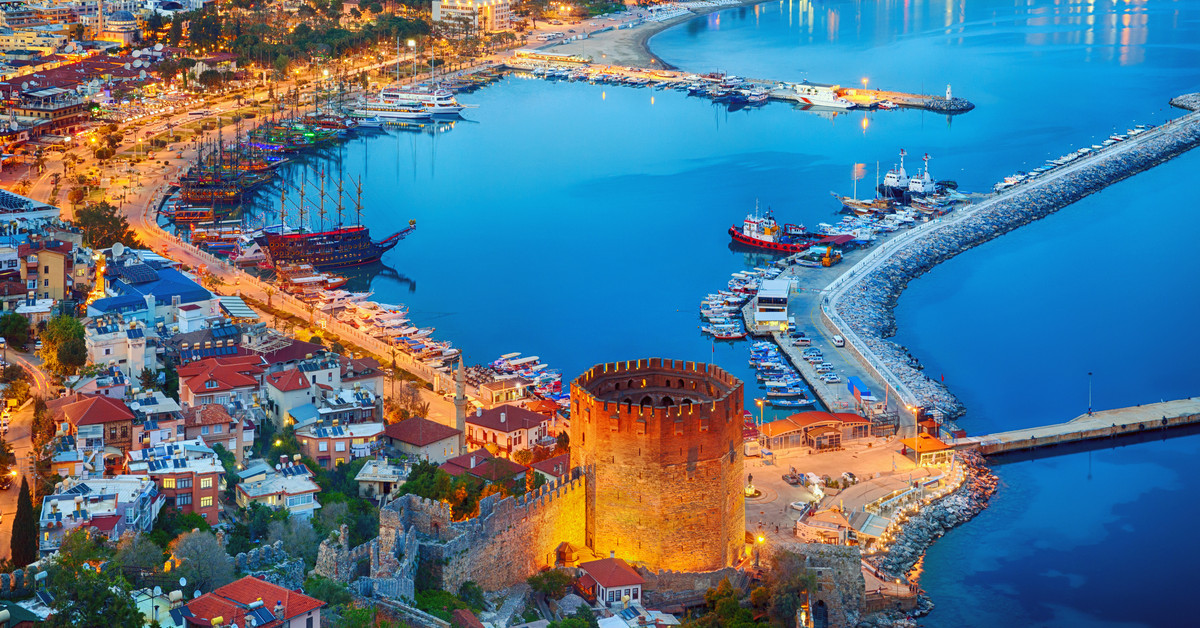 Many people select Alanya as the best spot to buy a holiday house in Antalya because of the low prices, the weather, the beaches, and the way of life. Alanya provides exceptional care for foreign residents attempting to assimilate into daily life. For many years, Alanya was largely unknown outside Turkey until Gazipaşa Airport was built, and now it's a popular tourist and expat destination. Foreigners wishing to buy property in  Antalya should not overlook Alanya, which is located on the far eastern end. For those on a tight budget, look no farther than Avsallar, while tourists mostly flock to Tosmur and Kestel. The areas of Guller Pinari, Hisarici, and Saray Mahallesi in the center of Alanya are also worth considering. Otherwise, those seeking a seaside living may wish to choose Konakli, Mahmutlar, or Cleopatra's beach as options. 
Properties in Alanya range from apartments to villas, usually in modern and privileged complexes. Besides, it's highly possible to find a quality sea view property at a reasonable price.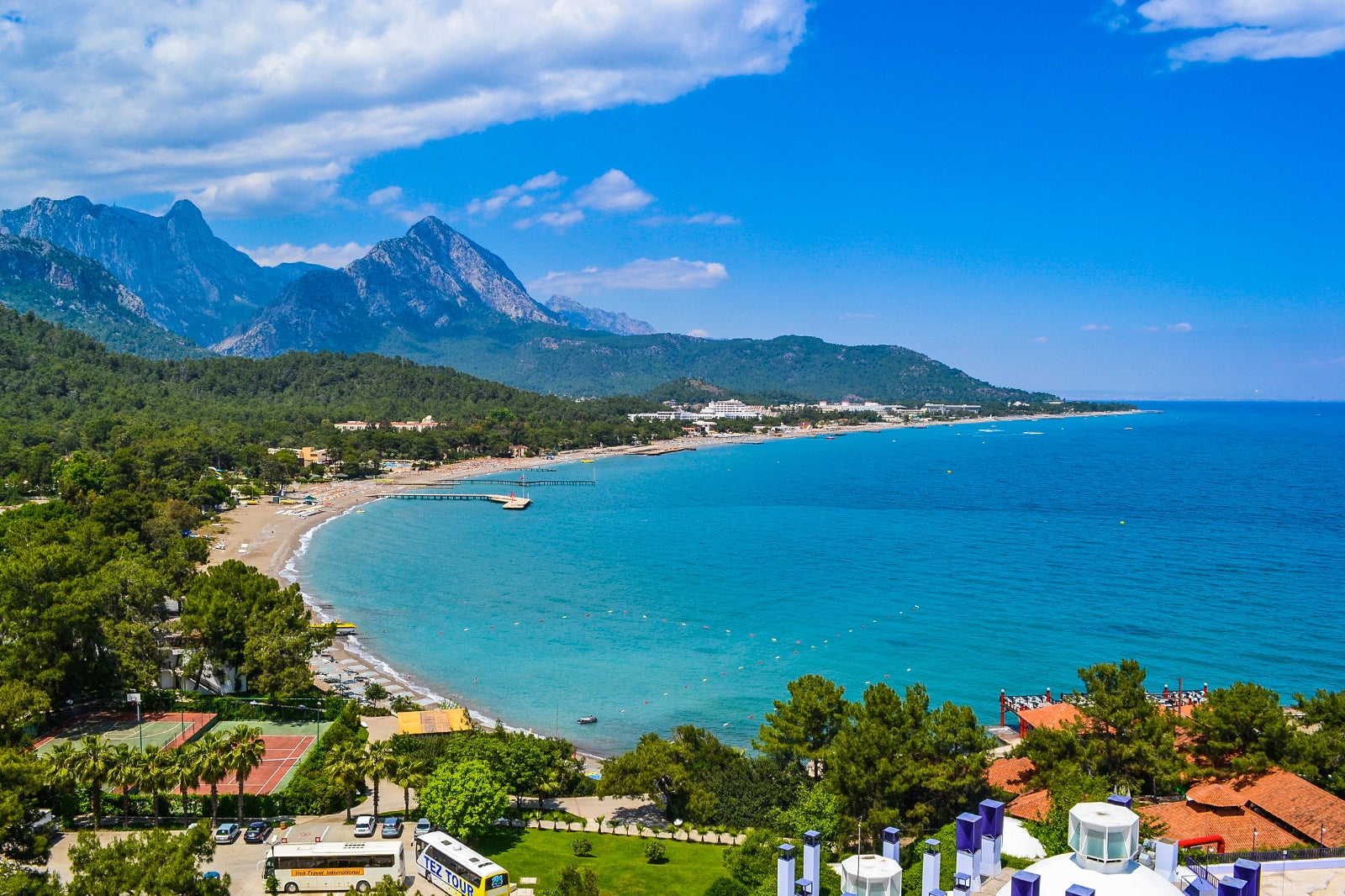 This seaside summer paradise in Antalya has spectacular blue-flagged beaches, 5-star hotels, a plethora of social activities, and a pleasant environment that attracts millions of people each year. Kemer is popular with Russian and British tourists, many of whom have purchased properties and now live there year-round. Historic sites such as Olimpos Ancient City, Alacasu Paradise Cove, Phaselis Ancient City, and Mount Tahtali are all easily accessible from Kemer.
Kemer's luxury villas, many of which have private pools, gardens, and parking are a popular choice for people looking for a tranquil setting in Antalya. Though most properties are close to the beach, due to Kemer's topography, sea view properties are unlikely. Many properties, on the other hand, have breathtaking mountain views.
Find the Best Property in Antalya with Nevita!
Browse our selection of Properties for Sale in Turkey to find the best property in Antalya. Each listing includes all you need to know, such as the location, price, property description, and images. Our local agents are always available to answer any questions you may have about buying property in Antalya.