Holiday Festival from Nevita!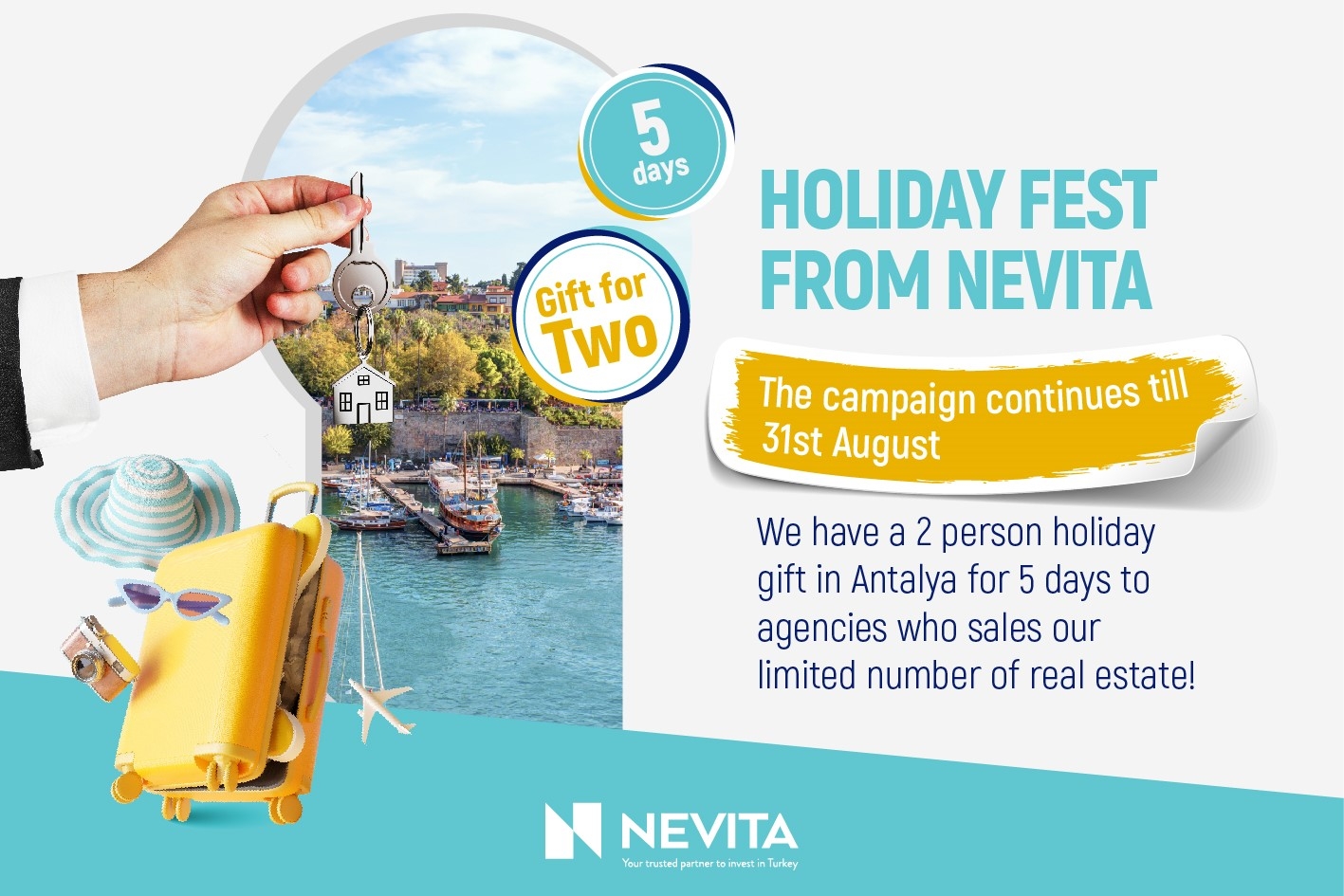 A Great Holiday Gift From Nevita to Our Partners!
We have a 2 person holiday gift in Antalya for 5 days to agencies who make sales of our limited number of real estate!
Our qualified agencies will have the opportunity of a 2-person holiday in the accommodation areas designated by Nevita in Antalya, under our Stay Newinn brand, which is a part of the Fuzul holding family.
Hurry, don't miss the opportunity! We are waiting for you at our sales office with your customers.
Detailed information available at our sales offices…
Conditions of Participation in the Campaign;
It is mandatory to complete the sale to benefit from the campaign, and it is valid only for registrations until the end of 31 August.
It is necessary to be over the age of 18 for the campaign gift,
Only valid for contracted Agents of Nevita,
The campaign can only be used once,
Nevita reserves the right to entitlement.