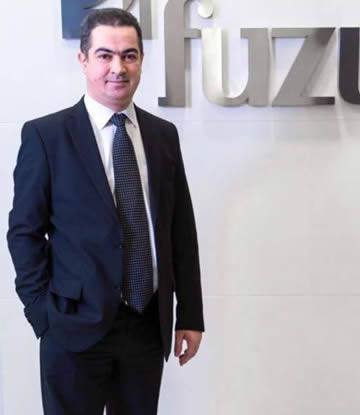 Murat Altay graduated from Atatürk University, Faculty of Economics and Administrative Sciences, Department of Economics.
He started his first professional work experience as an assistant auditor at İrfan Yeminli Mali Müşavirlik A.Ş. in 1999, then worked as an auditor and senior auditor, respectively, and received the Certified Public Accountant Certificate in this period. He worked as the Internal Audit and Control Manager at Aydınlı Group in 2003-2004 and at Aydınlık Giyim A.Ş. in 2004-2005. He carried out the process of establishing the internal audit unit in both groups and making the group companies ready for auditing. In 2005, Biskon Yapı A.Ş., one of the affiliates of Kiler Holding. He started to work as the Financial Affairs Manager in 2008, and he carried out the project of transforming Biskon Yapı A.Ş. into a Real Estate Investment Trust in 2008 and the public offering of the same company in 2011 as the project manager. During this period, he was responsible for all accounting and finance processes of the construction group within Kiler Holding. Later, he served as Audit Director at Kağıt A.Ş. for 1 year, followed the processes of establishing the audit unit, auditing the company's foreign and domestic subsidiaries, and served as one of the project managers in the ERP processes of the group. He started to work as Financial Affairs Coordinator in Kiler Holding Construction Group in 2012, and served as a Member of the Board of Directors and Auditor within the group. He started to work as Fuzul Group Financial Affairs Coordinator in 2016 and continues his duty as responsible for the accounting and finance processes of group companies and serves as a Member of the Executive Board.
Murat Altay speaks English and Arabic.