Maslak Dream Project
Sarıyer - İstanbul

1+1, 2+1

12/2025

Rental Guarantee

Apartments, Residence
Maslak Dream: A Stunning 17-Floor Project Offering Luxury Living
Maslak Dream Residence is a 17-floor luxury building in Istanbul with 150 apartments. The apartments are 1+1 suites and their sizes range from 75 to 83 m². The building is expected to be run by a professional international brand to maximize returns for owners. The project will have beautiful common areas including a lobby, roof, pool, fitness and lounge spaces. There will be 8 suites on each floor, with 4 distinct types.
Property Features
Security
Terrace
New Build
Covered Parking
Outdoor Swimming Pool
Fitness Center
Cafés and Restaurants
City Center
About the Project:
A stunning residential development with a land area of 1.828m². There is a total of 150 units, including 146 1+1 units ranging from 75m² to 83m², and 4 2+1 units ranging from 113m² to 119m².
The delivery date is planned to be within 24 months from the license approval date. The development features 3 basement floors, 1 ground floor, and 17 normal floors, serviced by 2 elevators. The penthouse level includes a range of social amenities such as a fitness center, an outdoor pool, a sun terrace, a café, and a sitting area, perfect for relaxation and entertainment. The family concept of the project ensures a safe and secure environment for families, with ample space for children to play and grow.
Excellent Central Location with All Amenities
The central location of Maslak Dream provides easy access to all parts of the city, making it an ideal choice for those who value both convenience and accessibility. The project is surrounded by a wide range of amenities, including shopping centers, restaurants, cafes, hospitals, and schools. Situated in the heart of the city, the development is surrounded by everything you might need. With a bus stop just 100m away, you can easily connect to the rest of the city.
Distance to Nearby Places:
Derman Medical Center: 180 m
Beykent University: 500 m
Turcell Platinum Park: 900 m
Volkswagen Arena: 1.3 km
Uniq Hall: 1.4 km
Seyrantepe Trainging and Research Hospital: 1.6 km
Seyrantepe Metro Station: 2 km
Seyrantepe Funicular Railway: 2.1 km
Heliport: 2.4 km
Istinye University: 2.7 km
İtü Ayazağa Metro Station: 2.8 km
Nişantaşi University: 2.9 km
Vadistanbul Mall: 2.9 km
Atatürk Oto Sanayi Metro Station: 3.1 km
Liv Hospital: 3.2 km
Istanbul Technical University: 3.4 km
Nef Stadium: 4.6 km
Maslak Dream promises to add value to your investment with its central location, social areas, and family concept. The project offers an excellent opportunity to enjoy modern urban living in a comfortable and convenient setting.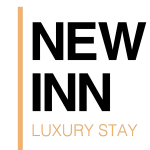 Maximize Your Investment with High Returns
It will add value to your investment by providing a high guarantee thanks to its partnership with Newinn Serviced Apartments.
With a high rent guarantee, Maslak Dream is a smart investment choice for those looking to invest in Istanbul's thriving real estate market. Don't miss out on the opportunity to start a new life in Maslak Dream.
Maslak Dream Project
Sarıyer - İstanbul

+90 (531) 724 19 14