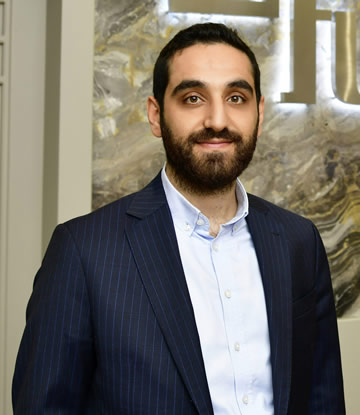 After R. Yusuf Akbal graduated from ASFA High School, he graduated from Istanbul Şehir University, Department of Business Administration. Afterward, he completed his master's degree with a thesis on Strategic Marketing at Greenwich University. He returned to Istanbul in 2016 after publishing his thesis titled "The Effect of Brand Names on Customer Perception in the Construction Sector by Religiosity Level of People".
He has been performing his duties related to international real estate investment and consultancy services as the General Manager of Nevita International for 4 years.
In order to voluntarily engage in social activities, he served within Young MUSIAD (the youth organization of MUSIAD) as a member of the Food and Agriculture Sector Unit between 2014-2015, vice-president of the Foreign Organization Unit in 2015-2016, the chairman of the same unit between 2016-2019 and still serves as a member of the Board of Directors of Young MUSIAD. Yusuf Akbal is also a member of the Real Estate Exporters Committee of GYODER. In addition, he has been a member of the Board of Directors of DEIK Libya and Palestine Business Councils since November 2019.