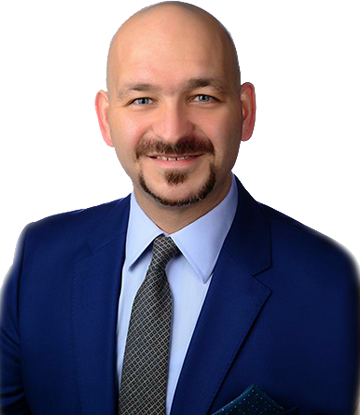 Emrah Altuntecim has graduated from Istanbul University, Faculty of Communication. He has completed his master's degree in Kocaeli University, Department of Communication Sciences and completed his doctorate online in Psychology.
Emrah Altuntecim worked as a Management Consultant, Senior Training Manager and Coach in Guideline Training Consultancy, Senior Country Retail Training Manager in Huawei Mobile Technology, Turkey, Dubai&Qatar Regional Training Manager in Magrabi Optical, Training Manager in Assemble Training Consultancy, Training Manager in FLO Shoes, Training Manager in Ulusoy Holding, Retail Direct Marketing Communications Field Coordinator in Publicis Graphics, Corporate Sales and Marketing Specialist in Solmaz Logistics.
Altuntecim has given trainings and seminars to more than 40,000 people in various countries, given numerous lectures at various universities, institutions and organizations, participated in many television and radio programs. He has published 6 books in total and two of them are published in English.