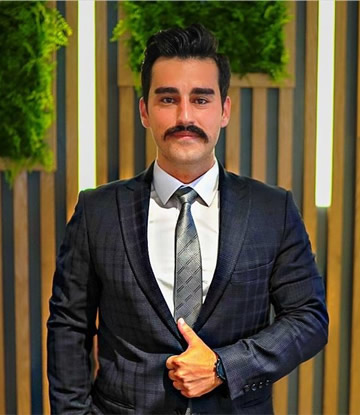 Furkan Kırmızıdere has graduated from Beykent University, Faculty of Political Science. He has completed his Bachelor's Degree at the University of Ljubljana, Department of International Relations with Student Exchange Program.
Furkan Kırmızıdere worked as Business Development Manager at Guma Travel in UAE & Istanbul Branch for 2 years. During his 3-years-long service in Nevita, he acted as Agency Relations Specialist, Marketing and Communication Manager, and Agency Relations Manager with the latter being his current position.
Kırmızıdere has attended dozens of international exhibitions and seminars in more than 60 countries to add value to his career and the company he belongs to.