Spring is one of the preferred best times to visit Turkey. The weather is not too hot or cold and fewer people visiting at this time of the year make it not too crowded. Prices are also more affordable as the tourism season is yet to arrive. As a result, you'll not only enjoy the pleasant weather and reduced crowds, but you'll also be able to save money as well!
The chance to experience some of Turkey's rich culture comes together with the lovely weather. In addition to the stunning beaches and amazing ski slopes, there are some outstanding places that are worth exploring. Spring is the best time to visit the cultural and historical sites of Turkey.
There are many outdoor activities to do in spring, like horseback riding, biking, and hiking. Spring also offers beautiful greenery and blooming flowers in nature. If you want to appreciate Turkey's natural beauty, then we recommend springtime. Every garden and its surroundings are ablaze with color, from flowers to plant leaves.
So what are the top places to see in Turkey during Spring? We have listed down some of the must-visit places for you in this blog.
Top Locations to Visit in Spring in Turkey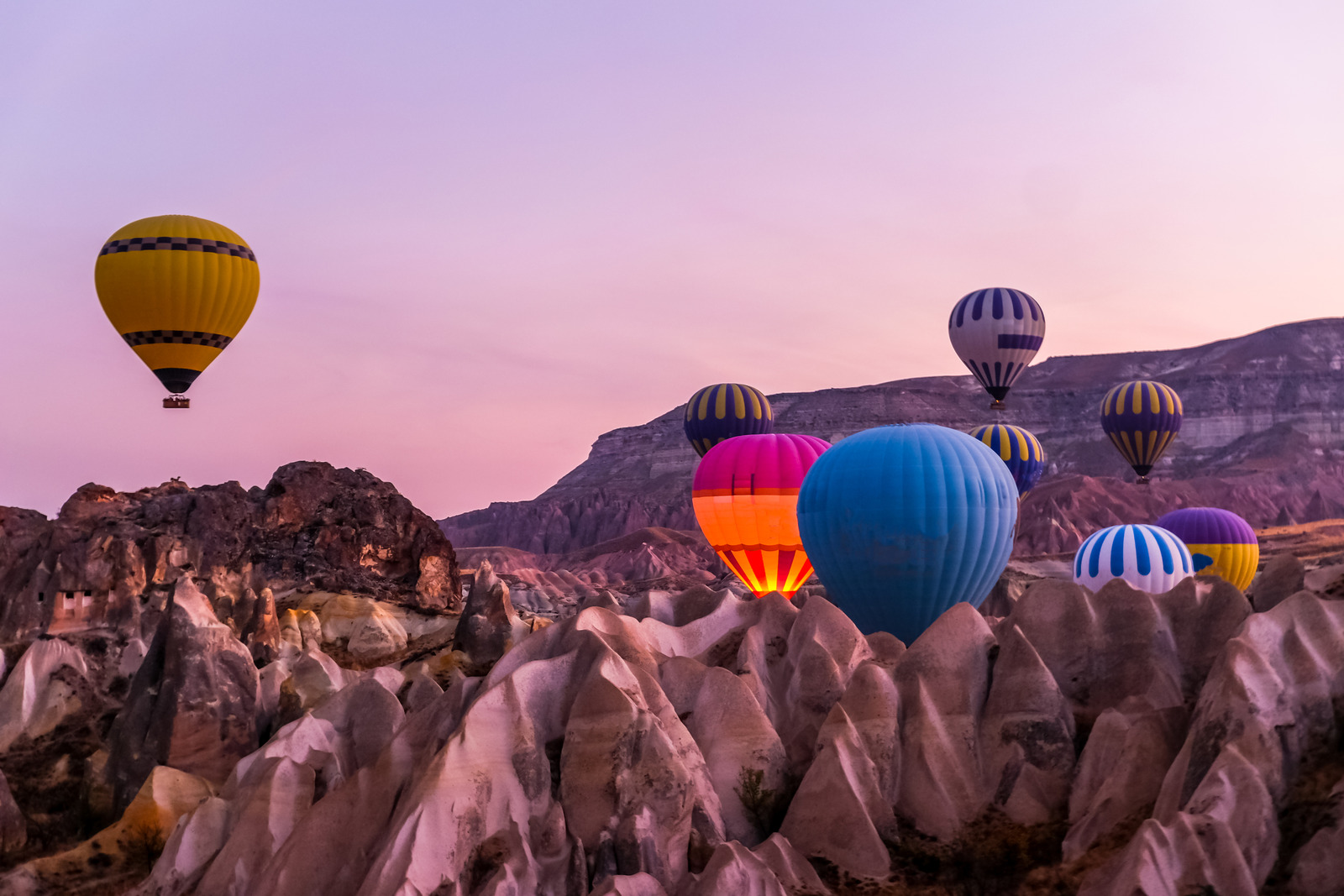 The old fairy-tale region of Cappadocia is located in Turkey's developing center. It has more to offer than just a trip through history. Cappadocia is a fantastic site to visit with its underground cities, gorgeous sunsets, hot air balloon flights, and horseback tours. It is also known for its cave hotels which are one of the nicest vacation experiences you can have.
Cappadocia is a dry desert region that experiences hot summers and chilly winters. Hence, spring is an ideal time to travel to Cappadocia. The temperature is not as high as it is in the summer nor is it as low as it is in the winter. When you reach there, you can take hot air balloon flights to see the splendors of spring and go to the Ihlara Valley, Göreme Open Air Museum.
One of the districts in Karabük province, Safranbolu, is listed as a World Heritage Site by UNESCO. Safranbolu lies in the region of Karabük in northern Turkey and is lovely all year round. It is a historic Ottoman city with traditional architecture and streets. For ages, it served as a significant caravan commerce stop. Safranbolu is renowned for its original buildings and historical ambiance.
It has hosted tremendous civilizations due to its placement along the Silk Road. You should see the most well-known locations, like Bulak Mencilis Cave, Crystal Terrace, and Tokatl Kanyon.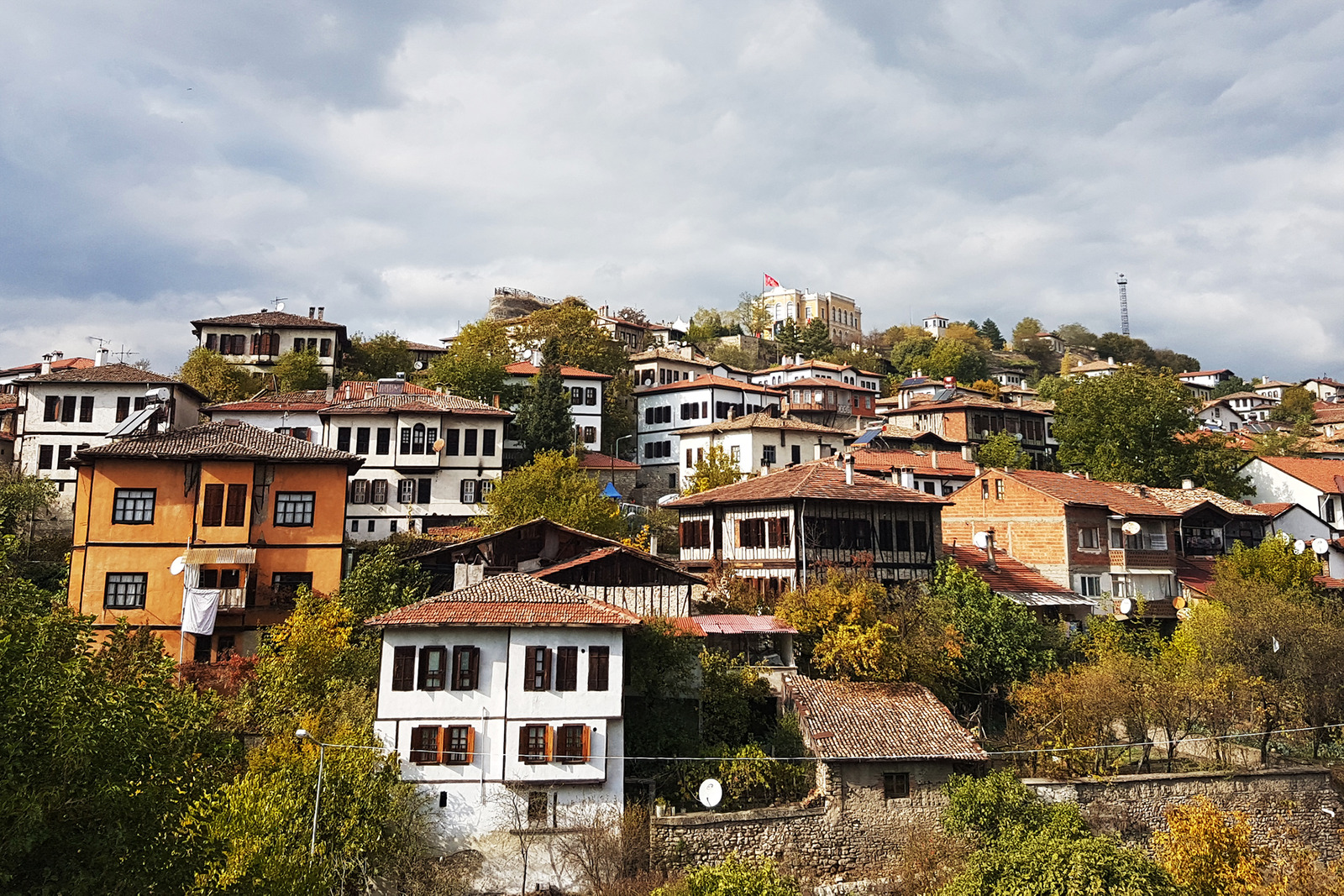 Şirince, in the western Izmir region, is regarded as the ideal getaway escape. It is best to visit Şirince on a weekday in the spring if you want to experience the village's true atmosphere.
Many famous beaches and historic buildings may be found in the city of İzmir, which spans along the Aegean Sea's shore. In the spring, some of its locations acquire more significance. Şirince, a hamlet in Izmir's Selçuk District, is one of them. Another must-visit springtime location is Şirince, with its charms and distinctive atmosphere.
Bolu's Göynük District has a history reaching back to the eighth century B.C. It has housed great civilizations including the Roman, Ottoman, and Byzantine empires. Older Ottoman mansions from the 20th century are preserved.
The Black Sea province of Bolu is a well-known vacation spot for nature lovers. It has lakes and forests covering 65% of the city. It also has more to offer in terms of thermal and health attractions. Göynük is easily accessed by people who live in big cities like Bursa, Ankara, and Istanbul. When you are there, you should visit Sünnet Lake and Ubuk Lake.
The Yedigöller National Park to the north of Bolu welcomes campers and nature enthusiasts to enjoy a stroll around the park surrounded by a vast variety of plants and animals. The park is named after seven lakes that you can explore while the trees are in blossom. The location also provides the ideal landscape for tourists and nature photographers.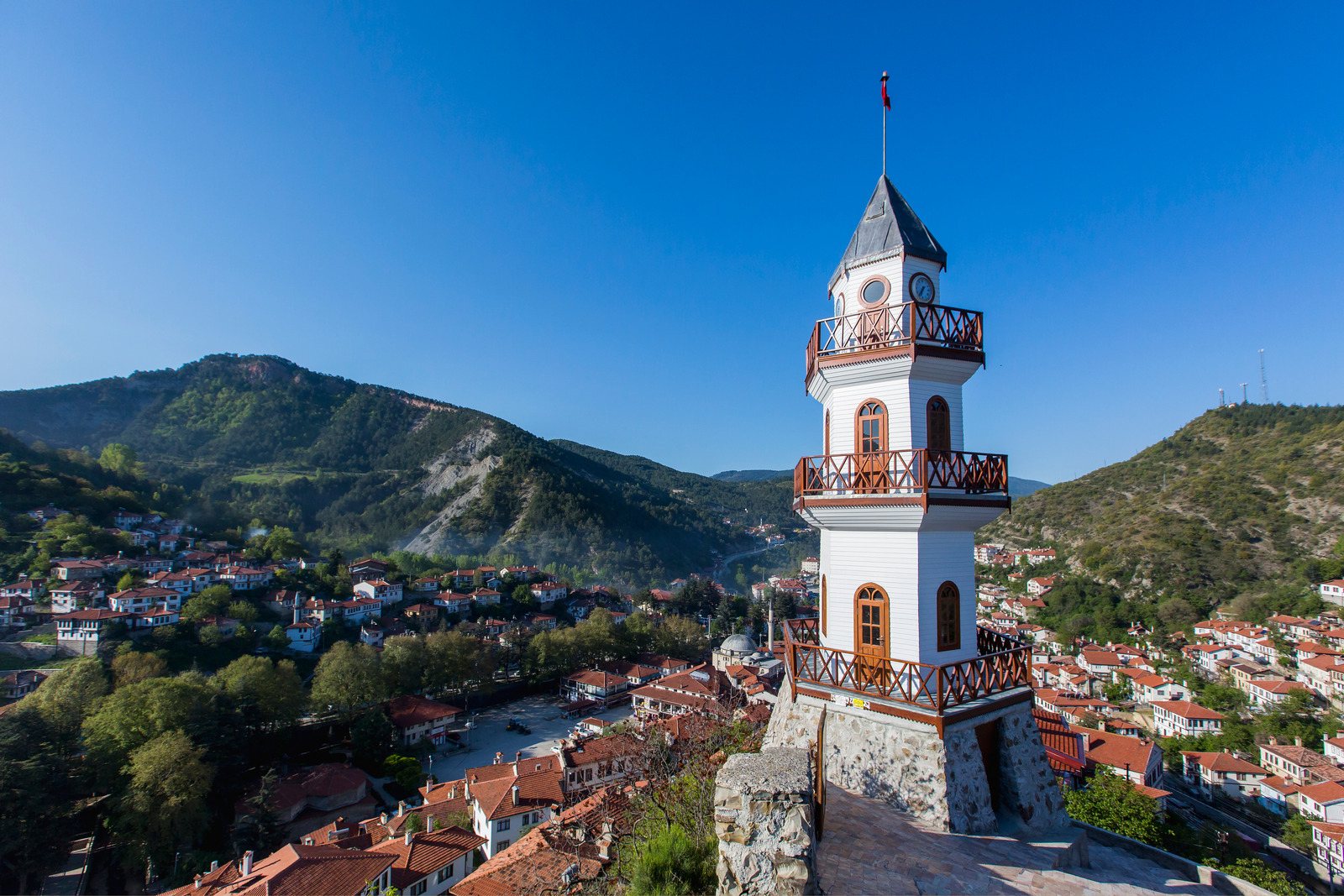 Bodrum is a city on the Aegean coast. It is famous for its opulent hotels, hip beach clubs, and spectacular marinas. It may seem expensive but if you plan to go during spring you can get better prices according to your budget.
Bodrum is well known for having a pleasant climate all year long. The city boasts beautiful scenery and a rich cultural heritage that attracts tourists who are eager to learn more about its history. The city is rather large and has many year-round activities so there is always something to do. The mild weather is added bonus and the smaller crowds make it much easier to explore the city.
The best vacation town in Turkey is without a doubt Antalya. The city is known as the gem of the Mediterranean and is full of adventures. It has long been a popular destination for travelers. Visitors are in awe of the breathtaking beaches, rich history, and alluring way of life.
Antalya has a Mediterranean climate with hot dry summers and mild wet winters. Therefore, spring is the most lovely season to travel to Antalya to avoid extreme weather. The flowers bloom, the light is perfect, and the weather is pleasant. During this period, outdoor pursuits like rafting, trekking, and canoeing are the most well-liked.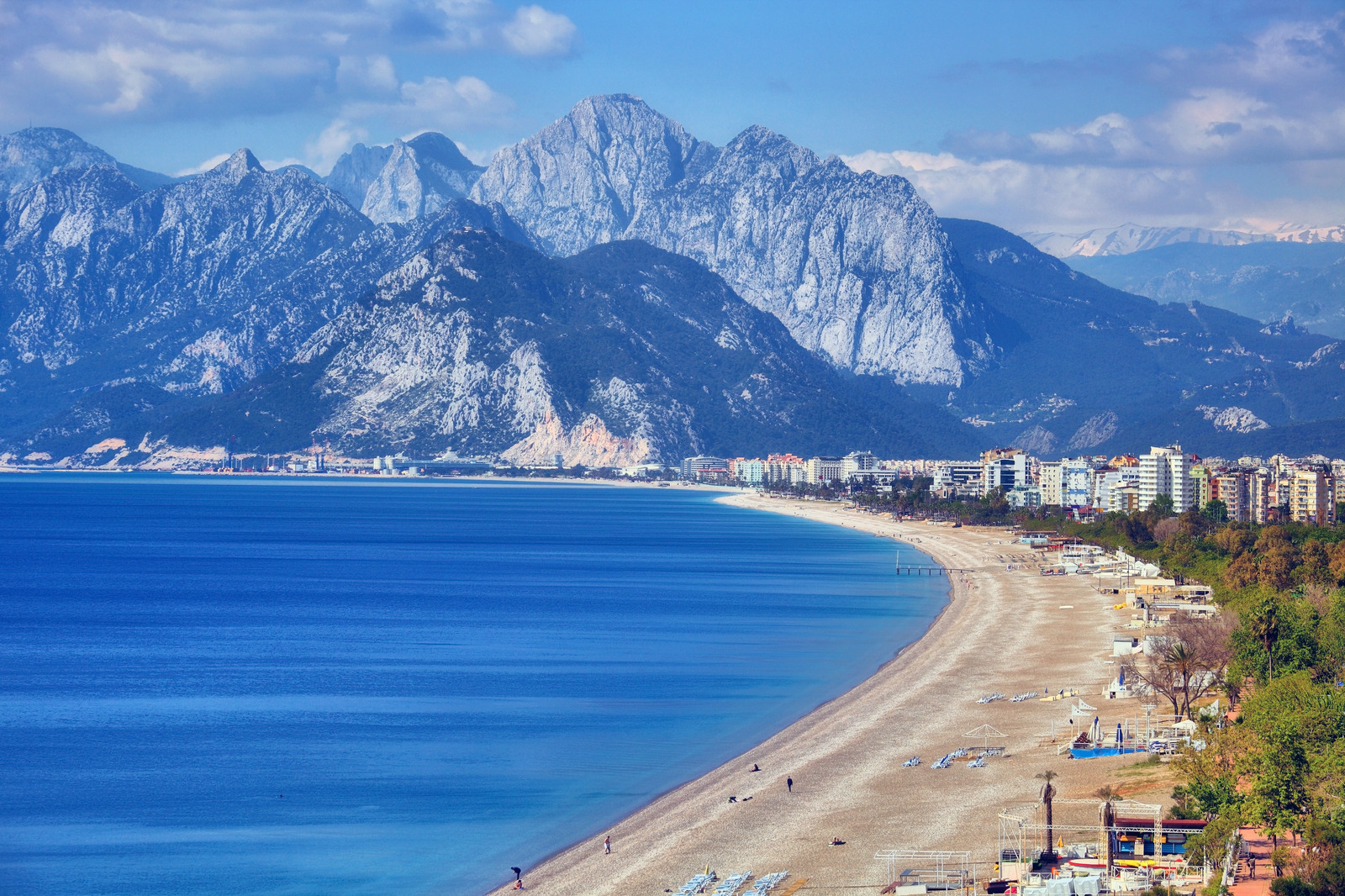 Alanya is an excellent vacation destination and has a variety of natural beauty. There are many places to learn about and visit. Alanya, like Antalya, experiences a Mediterranean climate with scorching summers. Winter is when it rains the most and summer continues to be hot, dry, and lengthy. 
Spring is the ideal season to begin exploring Alanya. The temperature in Spring in this coastal resort city is particularly comfortable. It also rarely rains at this time of the year. 
During the off-season, Kalkan's many excellent restaurants and shops can be enjoyed without the noon summer heat. On the Kaş-Kalkan road is where you'll find Kaputaş Beach. Only 20 miles from Kaş, this natural beach is one of the most stunning beaches in the Mediterranean.
Small businesses, gift shops, jewelers, and craftsmen selling their wares can all be found on the streets. However, as they can get crowded during busy seasons, in the spring, you might have a more relaxing experience.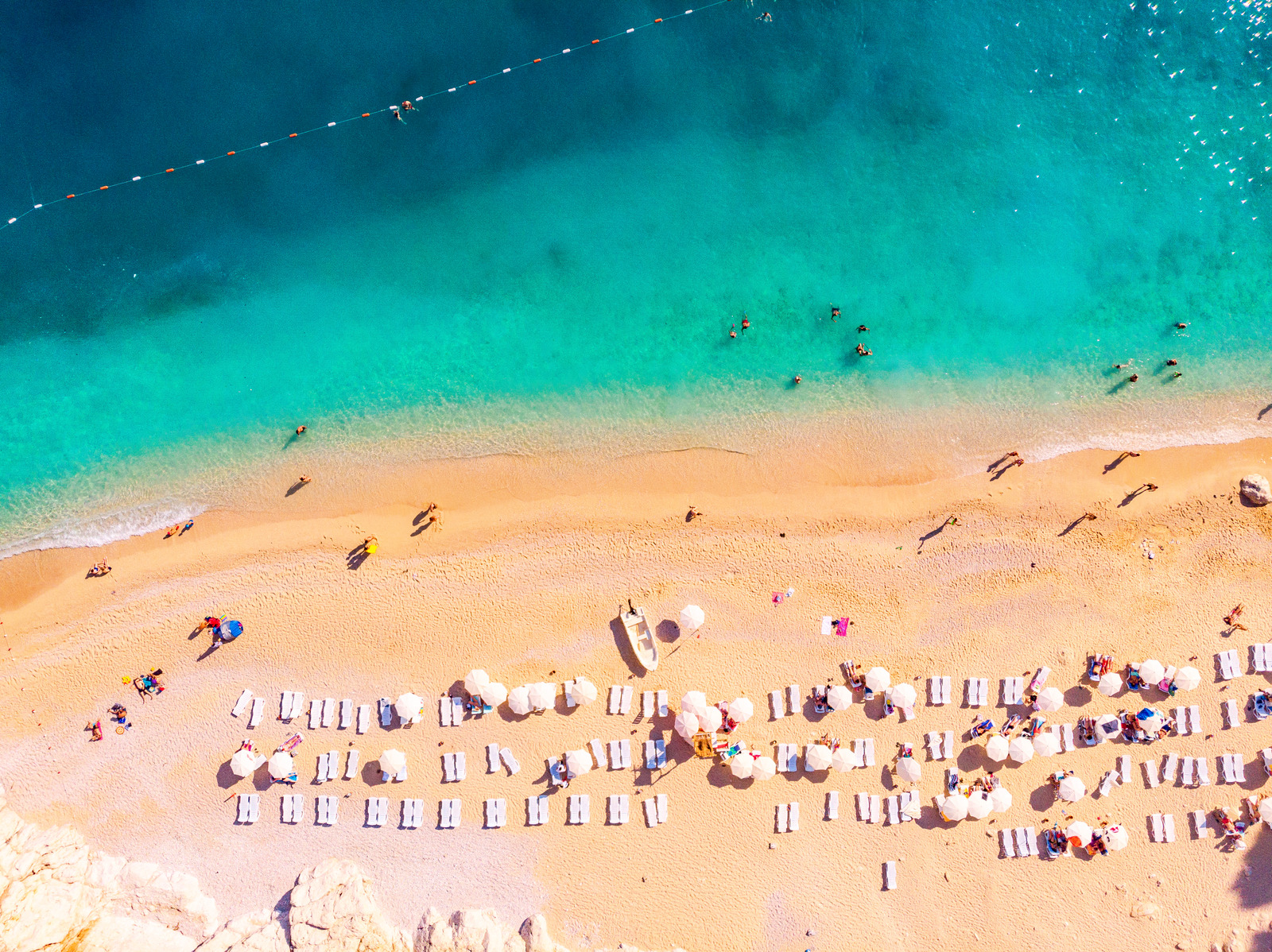 Many people enjoy the summer because it's the holiday season, especially in Europe. The ideal season to visit Turkey is, however, spring. The natural scenery is beautiful and the weather is ideal with longer days. So take advantage of the springtime and visit Turkey today!