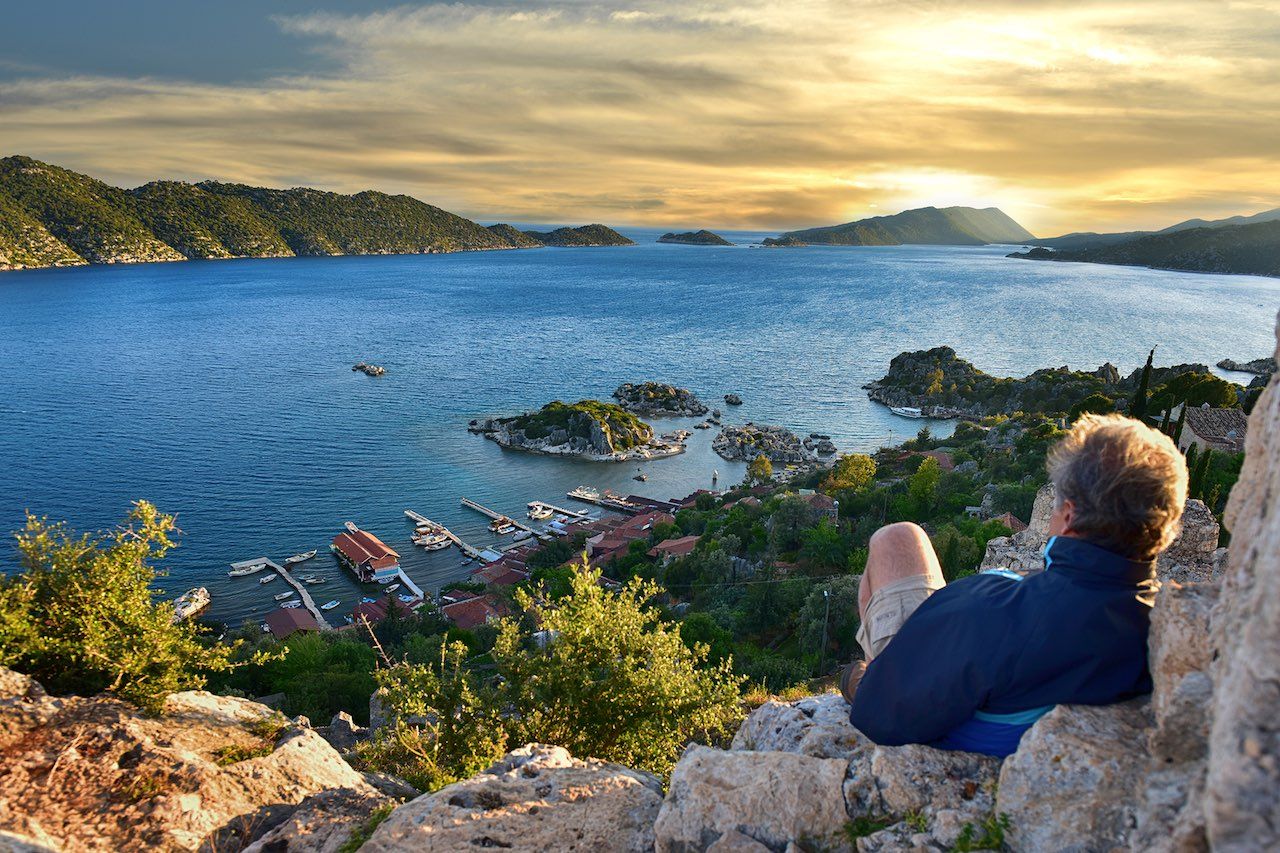 If you wish to make Turkey your permanent home, continue reading to find out how to apply for a long-term residency permit in Turkey, what documents you'll need, and what other requirements are necessary.
How to Get a Long-Term Residence Permit in Turkey

Foreign nationals who have been in Turkey on several short-term visas are eligible for long-term residency permits. A permanent residency permit may be obtained in Turkey after a period of eight years stay, allowing you to remain in the country permanently.
Several requirements must be met in order to be eligible to apply for a long-term residency visa in Turkey. These include:
A continuous stay in Turkey for eight years without interruption.

Have not gotten any form of social aid or help during the last 3 years.

Sufficient income to support yourself and your family or dependents.

Being covered by a valid health insurance policy.

Have not threatened public safety.

Not being a refugee, conditional refugee, recipient of subsidiary protection, or holder of a humanitarian residency visa.
What Is Interruption and How Does It Affect Your Residency?
In order to be eligible for permanent residency in Turkey, you must have lived in Turkey for a minimum of 8 consecutive years without interruption.
Suppose you've spent more than 6 months or 1 year abroad in the previous 5 years. A gap in your time spent in Turkey might prevent you from achieving the year requirement for long-term residence. When your residence is interrupted, your past residency won't count toward your residence permit application or be transferred into another permit.
The Documents Needed to Apply for Permanent Residence in Turkey
Residence permit application form.

Valid passport, notarized and translated photocopy.

4 biometric photos.

A document showing you have a sufficient and regular income.

Valid and comprehensive health insurance.

Receipt of payment for the residence permit application and card fee.

A notarized lease contract or a notarized photocopy of the title deed of the property you own as evidence of your address in Turkey.

Photocopies of previous residence permits.

Original document from Social Assistance and Solidarity Foundations in Turkey to show that you have not received any social aid in the last 3 years.

Criminal record (can be obtained via e-devlet).

Signed document showing that you are registered with the Turkish Address Registration System.
You will present your application materials to the Directorate General of Immigration under the Turkish Interior Ministry after you have started your application online and gathered the required documentation. 
A final decision on your application might take up to 90 days. Following approval from the Interior Ministry, the Governorates provide your long-term residence permit card and deliver it to your address.
How Long Can You Stay in Turkey if You Own a Property?
Owning property in Turkey is one of several options for making Turkey your permanent home. Once you buy a home and have it registered in your name, your residence permit term will start with a period of up to two years. You will be able to renew it by simply presenting the title deed of your property, and once you reach 8 years of living in Turkey and meet all the other requirements mentioned above, you can get permanent residency and stay in Turkey for as long as you desire.
New Legislation for Foreigners' Residency in Turkey
As part of the most recent criteria, the Turkish Presidency of Migration Management has decided that foreigners who desire to get short-term residence permits or family residence permits in Turkey through the purchase of real estate must meet a minimum valuation.
The new legislation states that foreigners may obtain Turkish residency by buying real estate at a certain limit. As of May 5, 2022, the property bought ought to be worth at least 75,000 USD if it is located in one of the 30 metropolitan cities in Turkey. In addition, 50,000 USD and over if it is located in one of the remaining 51 smaller cities in Turkey.
Further Reading…
Obtaining a Residence Permit in Turkey
Guide for Foreigners Who Want to Move to Turkey
Tips & Advice for Foreigners Who Want to Buy Turkish Property