Turkey Market Investment News
Market News
Turkish constructing and real estate market is considered one of the most promising markets in the world. Turkey has a unique location between Europe, the Middle East, and Asia, which gives it strategic importance among the international markets. However, the importance of the geographic location is not only Turkey's strength; Turkey provides effective services with international standards, high credibility, and a wide range of experiences and knowledge.
For this reason, Turkey has been a global destination, offering great opportunities for real estate investors and construction companies all around the world.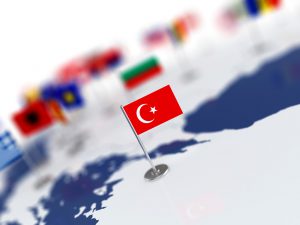 The real estate and construction section has witnessed a veritable boom in Turkey, in which it accounts for approximately $4.6 billion in 2017, or in other words, 8-9% of the gross domestic products (GDP), employing 2 million people.
The leading international industry magazine has published in 2017 a list of "The World's Top 250 International Contractors" that includes 46 Turkish contracting companies, which makes it one of the largest countries in the world in terms of the construction and real estate sector. Turkish contracting companies are located in 120 countries, competing with high-quality services, and challenging projects in all the fields of the construction industry.
A budget of $400 billion is set by the Urban Renewal and Development initiative, which is responsible for 7.5 million housing units, gives the private sector a great opportunity to contribute largely to the construction sector. In 2017, the number of sold houses increased to 1.4 million units, especially after the law of abolishment of reciprocity in 2012, which leads to an increase the real estate sales significantly in Turkey.
At the end of 2017, the number of office buildings in Istanbul alone is about 249 with 5.3 million square meters, while the gross leasable area is almost 1.2 million square meters, and it is expected to reach 7.1 million square meters in 2020. Furthermore, over 12.2 million square meters of the leasable area across 401 shopping centers, almost 114 of them in Istanbul, whereas the number of hotels is almost 3,641 hotels, 42.7% of them are 5-star hotels in 2016.