If you are looking to buy an investment home in Istanbul, there are many choices. The best options for investors tend to be in the city center and near good public transportation and parks.
Buy a house in the city center, near public transportation
The city center is the best place to buy a house. It's close to public transportation, so you can get anywhere in Istanbul easily. The city center has the best amenities and schools, hospitals, cinemas and shopping malls.
Buy a house near parks and green spaces
Parks and green spaces are good for the environment because they help to reduce air pollution, noise and dust. They also provide a space where people can be active outdoors, which helps to improve their health. In addition, parks provide a natural cooling effect during hot summer days by absorbing heat from the sun's rays.
Parks are also good for the local economy as they attract tourists who visit them when they travel around Istanbul or even just visit your neighborhood! This means you'll be able to sell your house sooner if it has access to one of these areas that people want to visit regularly. especially if there are facilities like playgrounds or sports fields nearby too!
If you have kids then finding somewhere close by could be important too: many parents value having easy access so that their children can play safely without having far walk home afterward (or worry about traffic).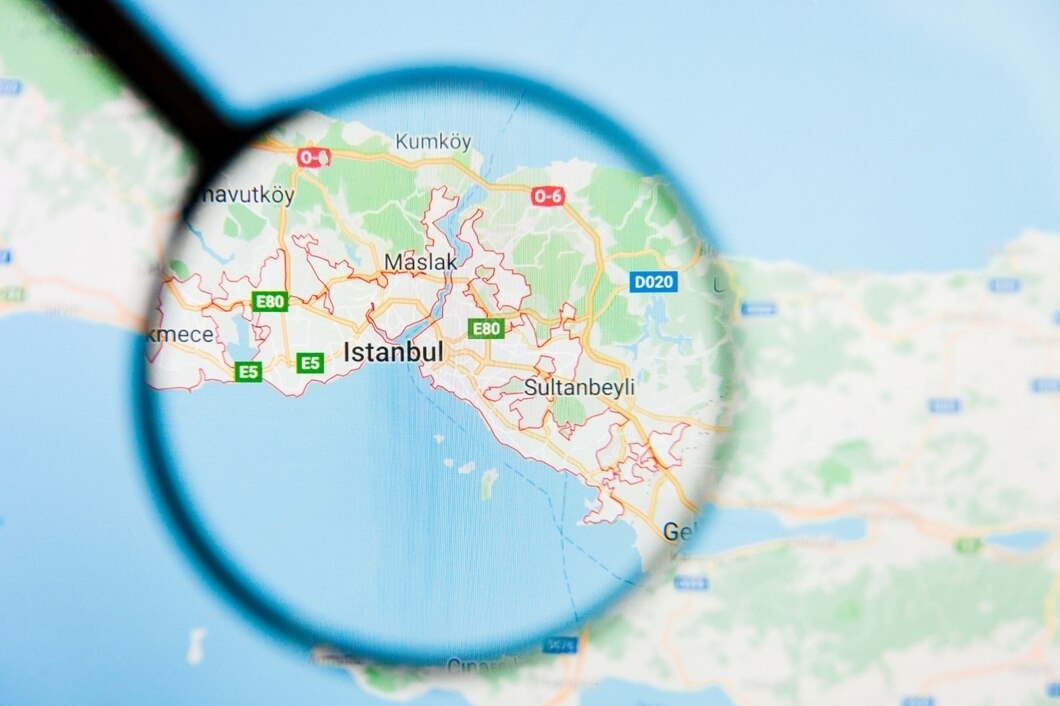 Istanbul Locations that Will Increase in Value
Bahçeşehir
Bahcesehir neighborhood is a classy region where more attention was given to urban planning during the development stage of Istanbul. The neighborhood is regarded as the new modern region that homebuyers and investors always select when looking for a better lifestyle and financial prospects.
Beylikdüzü
Beylikduzu is one of the newer areas in Istanbul where foreigners can buy real estate. The primary reason for this is the high caliber of the transportation and investment projects. The metro line has significantly improved transit efficiency, and it is anticipated that the cost increase will persist. After the metro lines are finished, living here will be even more comfortable.
Çekmeköy
As a result of recent real estate projects and swift urban transportation upgrades, the area has started to gain importance. It is a favorite with foreign investors despite being close to the city center due to the area's greenery, woodlands, and peaceful settings. International families with children particularly enjoy this place because of the many facilities, such as hospitals and educational institutions.
Kadıköy
Kadikoy is the most popular investment location on the Asian Side. Kadikoy offers the chance for financial gains and high rental returns due to its close proximity to the European side, simple access via the metro line, and attractions. Urban transformation initiatives, particularly well-known real estate developments, are increasing the region's average sales. Excellent transit options are available in Kadköy, including ferry service to the Princes Islands and the European side.
Esenyurt
Esenyurt has long been a sought-after location and it continues to hold its value and sales interest. It is well connected to the center of Istanbul by bus and metro lines, and it is bordered by two highways, making it a convenient location. Esenyurt has the potential for returns on investment and rental yields and is close to all kinds of transportation.
Elmadağ or Rumeli Hisarı
Consider buying a house in an upmarket neighborhood like Elmadağ or Rumeli Hisarı. These neighborhoods are located near the Bosphorus and have good access to public transportation, schools and hospitals, parks and green spaces, shopping and dining.
Buy a historical mansion or building in Cihangir
Cihangir is a beautiful neighborhood with many historical buildings. It's close to the Bosphorus, which is a popular tourist attraction and has many parks and green spaces. The Taksim Square is also nearby, making it easy for you to get around Istanbul.
There are many Investment choices in Istanbul
If you are looking to buy an investment home, there are many choices in Istanbul. However, it is important to know what are the things that should be considered before purchasing a property as an investment. The first thing that comes to mind when buying a property as an investment is its location or neighborhood.
The best neighborhoods are those with good infrastructure and access to schools, hospitals, etc. Those areas where prices will rise over time due to development plans such as subway lines or new shopping malls being constructed nearby (as happened with Kadikoy).
Another important factor in choosing your dream house is whether it has enough space for tenants who would like to rent out part of their home; this way you can make extra money every month without doing anything else! And finally, don't forget about safety issues – if there have been multiple robberies at night in your neighborhood then maybe this isn't such a great idea after all…
We hope that we have given you some ideas on where to buy an investment home in Istanbul. The city has many options for investors looking to buy property, whether they want something close to public transportation or want an upmarket neighborhood with parks and green spaces nearby. If you are not sure where exactly you want to invest in Turkey, we advise doing some research into what each neighborhood offers before making any decisions about where your next house will be located!